Been to Salt a few times now and it never disappoints. I get the vegan burger (with a potato cake added) and a side of chips - always goes down a treat! The staff are lovely as well and the prices aren't bad for a central Melbourne chippy.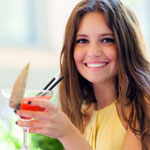 Delicious fresh fish and prawns. Generous portions and very friendly staff. Would definitely recommend it for anyone wanting a proper fish and chips experience.
Nice place. Service, price, quality and quantity all in line. Worth adding to your monthly restaurant rotation if you live in the area and adding to your must visit list when transiting through the city.